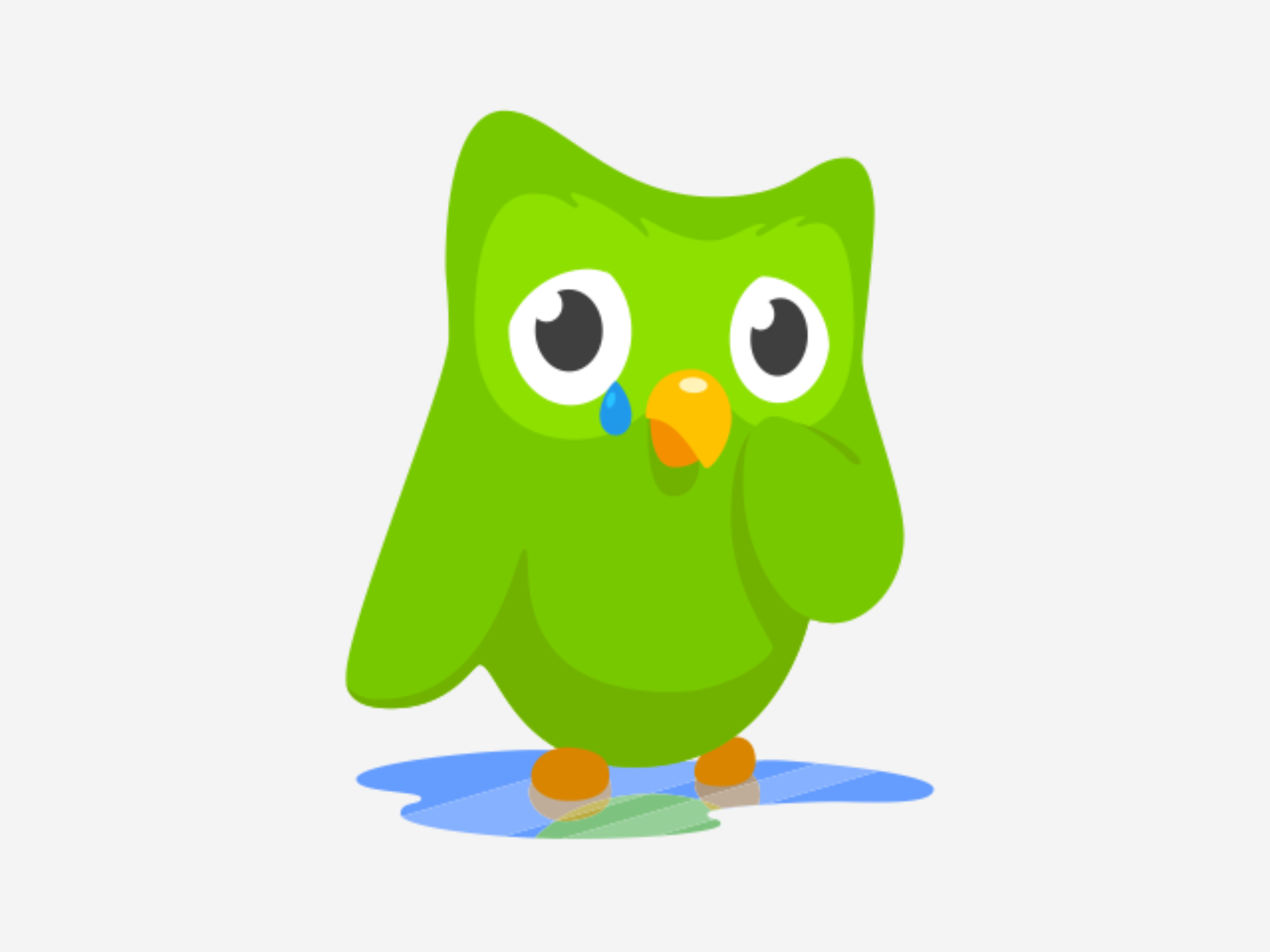 Thought policing brands...
Date 17.04.2020
If there's one thing that's guaranteed to get me going (not in a good way), it's when brands of any kind (including personal ones) give me the guilt trip about not getting back in touch/not opening their correspondence, and generally not doing what they (and indeed sometimes you in your guilty moments) think you should be doing.
I was at my sister's house recently (just before the lockdown), and I'm sure she won't mind me mentioning that she had joined one of the well-known slimming clubs. Anyway, we were having a very nice and deep chat about some family issues, when her phone rang. She sounded slightly irritated, but trying to be polite, and I imagined it would be a utility of some kind, possibly about saving money on her bill. But she then told me that it had been her 'coach' from the slimming club, pointing out that she (my sister) hadn't lost any weight that week, and wondering what had happened. Well, it happened to be my sister's birthday that week and she had, er, slightly over-indulged whilst celebrating. This hadn't gone unnoticed by her club, and she felt suitably guilty as well as irritated. But, she confessed that she was grudgingly grateful after the event, because it kept her on track. Despite the short term irritant, she wanted the longer term benefit enough to put up with the behaviour police (sorry, I mean coach).
This got me thinking about a range of emails I've been receiving recently.
There's the immediately deleted ones eg. 'I haven't heard back from you after the email I sent you last week, and believe that you would find our (SEO/customer relationship/business development/sales optimisation system/blah blah) really useful. I will call you to fix a meeting....' NOOOOOO. I don't know you. Please leave me alone...
Then there are ones, either from friends or brands I love and always want to hear from (not mentioning any names). I gladly open these and often respond immediately. The only exception is when I get the 'We noticed you were checking these out' -type notes about shoes/dresses/whatever that make me feel momentarily irritated (as you would with a friend)... before I give in to desire. Step forward Stuart Weitzman.
Then there are the other types, where they come from brands/organisations which I basically 'should' respond to, but for whatever reason aren't top of my list at that time. The Harvard Business Review and Duolingo ones at the top and bottom of this page are examples. The HBR one spooks me out slightly ("We notice you haven't been opening any of our emails recently" WHAAAT! Stop snooping on me!) And Duolingo, where I have been attempting to learn a language better. They tried the 'You made us sad 'route, with a little sad and teary emoji face. Please. It's not a pet, or a living thing, so I don't feel sorry for it.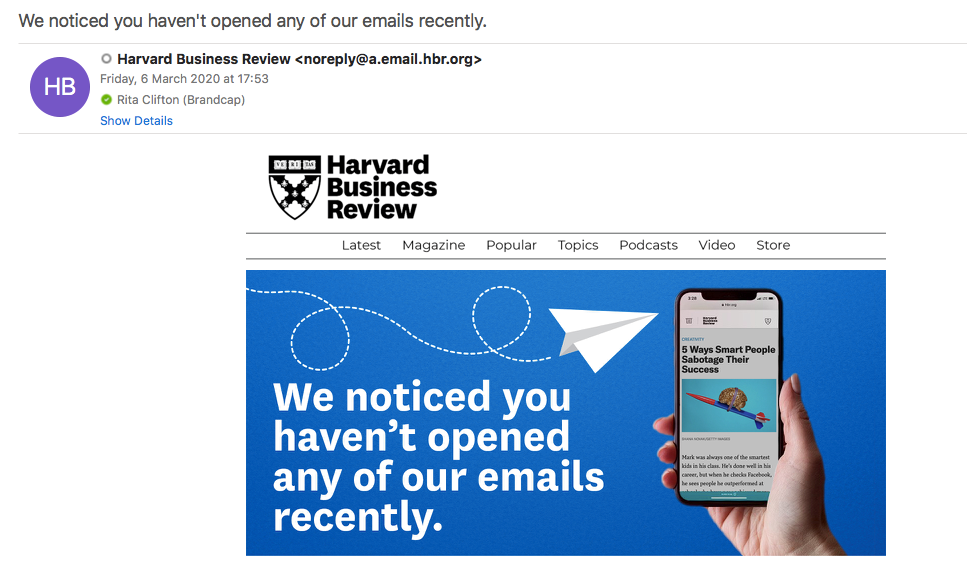 Having said all this, these reminded me of endless discussions I've had over the years about whether people need to 'like' advertising and communications in order for them to work. Clearly, in the case of charity advertising, that's demonstrably not the case. It's not 'likeable' to see suffering children or animals, but it can be very effective at getting a response. There are many other campaigns which the public will say they find irritating (eg. that poor guy from GoCompare), but which actually stick in their minds when they're searching.
The main difference is, in a digital age, people can switch you off at will, so you get less of a chance to stick. Better to stand out, to charm and be liked... and to become a brand that people actually want to hear from.
Which brings me round to those pushy, preachy emails. It depends on whether you have a brand that people respect and want to hear from. And/or a proposition that people feel they really want and need.
So, after the spooked annoyance with HBR died down, I did open a whole raft of emails....because I respect HBR and want to know what they have to say. Having retched at the 'sad face' of Duolingo's email, I started up my course again. They've clearly both got data that says these kinds of interventions work.
And here are some bits of data on that. Having a call to action eg 'we haven't seen you in a while' increases click throughs by 28 percent according to Campaign Monitor. Putting your name as well as a call to action eg, 'Rita, we haven't seen you in a while' increases open rate by a further 18 per cent (from SuperOffice). Finally, having an emoji eg 'Rita, we haven't seen you in a while' increases open rates by a staggering 56 per cent according to Experian. That's quite a lot of effective guilt. The only proviso is that you can't pull the heart/guilt strings too often. Research from Mail Chimp suggests that twice a month is what you can get away with...
The other lesson? Responses depends who it's coming from. If it's a cold approach, you will probably give them the cold shoulder. With Stuart Weitzman, I forgive (and still love) them. With HBR and Duolingo, I want who they are and what they've got. It's going to make me a more informed business person, and hopefully have a better brain respectively. So, I'll put up with the prompts and feel that it's actually my bad. Just please don't do it too often, or too crassly, or you may contaminate my view of your brand overall. And then I'll find someone else to play with.